About Us
Innovative Solutions, Inspired Results

At Rain Creatives, our mission is to deliver bespoke solutions that prioritize client satisfaction at every step. By fostering close collaboration and deep understanding of your unique needs and goals, we ensure that our solutions not only meet but exceed expectations, serving their intended purpose flawlessly. Moreover, we are committed to incorporating sustainable practices into our solutions, making our clients more environmentally friendly and contributing to a greener future for all.
Our Engagement Process
With over 12 years of experience and a proven track record of successfully executing numerous large-scale projects, we deeply appreciate that each project is distinct, with its own set of business requirements and unique needs. To ensure a seamless development process and guide our clients effectively, we follow a structured approach that is tailored to the specific demands of each project.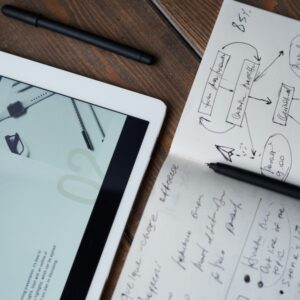 Understand Client Requirements: We begin by deeply understanding our client's specific requirements, goals, and challenges. By listening attentively and asking the right questions, we ensure that we have a comprehensive understanding of their vision.
Research: We conduct thorough research to gather valuable insights and industry best practices related to the project. This includes analyzing market trends, competitor analysis, and user expectations. Our research phase helps us gather the necessary information to create an effective strategy.
Proposal Submission: Once we have a clear understanding of the project requirements and have conducted our research, we prepare and submit a detailed proposal. This proposal outlines our approach, timeline, deliverables, and cost estimates, providing our clients with a transparent and comprehensive overview of the project scope and expectations.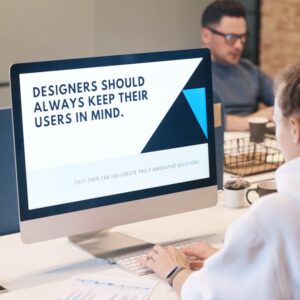 Wire-framing: We kickstart the design process by creating meticulous wireframes that serve as the blueprint for the project. These visual representations outline the structure, layout, and functionality of the solution, allowing us to map out user journeys and ensure intuitive user experiences.
Content Creation: Our team of creative minds crafts compelling and engaging content that aligns with our client's brand voice and objectives. From persuasive copy to captivating visuals, we develop content that resonates with the target audience and delivers the intended message effectively.
Design Concepts: We explore a range of design concepts, pushing boundaries and thinking outside the box to create innovative and visually striking designs. Through careful consideration of aesthetics, user experience, and brand identity, we develop design concepts that align with our client's vision and captivate their audience.
Design Review: We involve our clients in the design review process, seeking their feedback and input. This collaborative approach ensures that the designs meet their expectations and align with their brand guidelines. We iteratively refine and enhance the designs based on valuable insights gathered during the review process.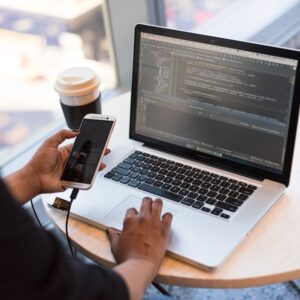 Code Development: Our skilled development team dives into crafting clean and efficient code, bringing the project to life. With a focus on scalability, flexibility, and maintainability, we build robust solutions that meet our client's unique requirements and align with industry standards.
Quality Assurance: Before the final launch, we conduct rigorous beta testing to ensure the solution's stability, functionality, and usability. Our dedicated quality assurance team meticulously tests every aspect of the project, identifying and resolving any bugs or issues to deliver a seamless user experience.
Deployment: With meticulous planning and attention to detail, we deploy the solution to the designated environment, ensuring a smooth transition from development to production. Our experienced deployment team follows best practices to minimize downtime and ensure optimal performance.
Training & Handover: We provide comprehensive training sessions to empower our clients with the knowledge and skills to effectively utilize and maintain the solution. From user training to administrative guidance, we equip our clients with the necessary tools for success. Additionally, we ensure a seamless handover of all project deliverables, documentation, and resources for future reference and support.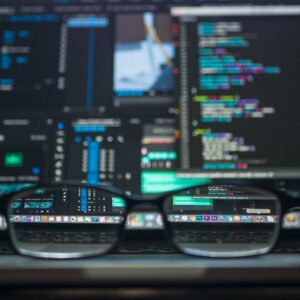 Security Scans: We prioritize the security of our client's solutions by conducting regular comprehensive security scans. Our dedicated team utilizes cutting-edge tools and techniques to identify vulnerabilities and proactively address potential threats, ensuring the integrity and confidentiality of the system and its data.
Regular Backups: We implement a robust backup strategy to safeguard our client's data and protect against unforeseen events. Regular backups are performed to create copies of the system and its data, allowing for quick restoration in case of data loss or system failure, providing peace of mind and minimizing downtime.
Bug-fixing: Our dedicated support team promptly addresses any reported issues or bugs, ensuring that the solution operates smoothly and efficiently. We conduct thorough debugging and troubleshooting to identify and resolve any software glitches or functionality issues, ensuring a seamless user experience.
Software Updates: We stay up-to-date with the latest advancements and industry best practices by regularly updating the software components of our client's solutions. This includes implementing software patches, security updates, and feature enhancements to keep the system optimized, secure, and aligned with evolving technology trends.
Benefits
Why work with us ?
By choosing to work with us, clients can expect a partnership built on accurate requirements analysis, a dedicated project manager, experienced professionals, regular progress updates, cost savings, rigorous quality control, free support, and affordable maintenance plans. We are committed to delivering exceptional service and solutions that drive their success.
Hear what our customers
say about us
"I've been working with Kartik and his team. It's a huge project and very complex implementation…What I respect the most is they respect their word. They are one of the good people that I've worked with. They are committed and don't bail on you for taking a hard job.

Adel Sal, Jalis(Arabic Vacation App)

"Very competent company that deeply understands what you want to achieve as personalization. I recommend this very serious company performing many adaptations and knowing a large number of operating systems."
Michael T. Nielsen
Kunde & Co.

"It has been a pleasure to work with Rain Creatives, you can trust they will do their very best to complete your task, explain things in details and they will provide the work done in quality."

"They has excellent communication skills in English - this goes a long way to getting things done right the first time. 100% happy with all his work."